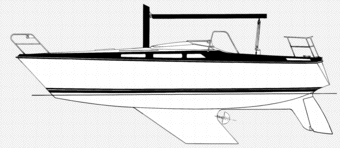 | | |
| --- | --- |
| | This internet site is dedicated to Pepe, my family's boat since 1982. Pepe is a Maxi 95, a swedish family sailboat designed by the world famous olympic medalist Pelle Petterson in the early seventies with a central cockpit and 7 berths, 2 in the forepeak, 3 in the cockpit and 2 in the aft cockpit. The engine, initially a 23 HP Volvo Penta model MD11C, has been changed with a brand new 29 HP Volvo Penta D1-30F. |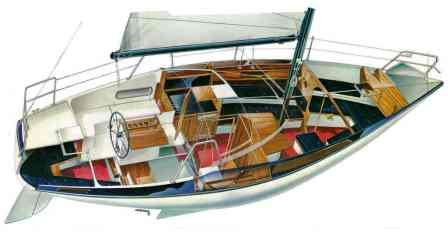 The Swedish Maritime Administration approved the boat back in 1977 (boat with hull no. 555).

The approval is mainly a safety issue.

From the day it was showed in the floating Gothenburg fair in 1973, an amount of approximately 1400 boats has been built. Most of these boats are in Scandinavia, but you can find Maxi95 sailing all over the world; at least 3 Maxi 95 are sailing in Italy, 2 of them in Fiumicino, near Rome.

Maxi 95 has 3 bigger brothers (Maxi 108, 120 and 130) and 4 smaller (Maxi 87, 84, 77, 68) nothing to say about Maxi Racer, a 25 feet racing sailboat similar to J24.

Pepe was bought at Salone Nautico di Genova (Genoa Boat Show) in october1982 and it is the 1395th Maxi 95 built by Moelnicke shipyard AB in Goteborg.

There are several Maxi Yatchs owner associations around the world, mainly in UK and Scandinavia and many Maxi 95 owners have a personal internet site dedicated to their boat. In the link section you can find more information on these sites.
| | | |
| --- | --- | --- |
| | | Unless Pepe is mainly a cruising sailboat, since 4 years ago is racing in club regattas with good results; last year, making a big step, raced in Roma's Winter Championship taking the fourth place in its class and the sixth place overall after 10 challenging regattas and gaining a first place overall real time in the 3rd race! And there's more, the crew has dealt with the first long-distance race (over 250 miles) and challenging, Moby Giraglia Rome 2009, also called Giraglietta, which was held in early July with the path Riva di Traiano - island the Giraglia - Riva di Traiano, but as the appetite comes with eating Pepe is preparing for the Roma - Giannutri another "long" race, about 130 miles, to be held in mid-September ... |

position of Pepe in XXIX Rome Winter Championship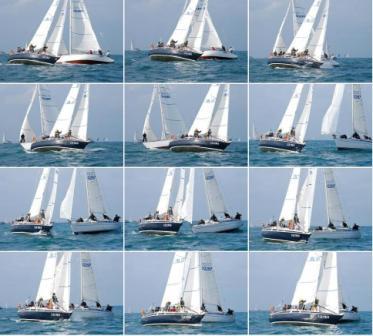 Pepe raced in
2010
XXIX Rome Winter Championship
1st place overall in cruising class
Sailing for Children trophy
2nd place in cruising class (6th overall)
Coppa Gran Crociera
2nd place overall
100Vele
2nd place class 2 (6th overall)
2009
XXVIII Rome Winter Championship
4th place in cruising class 2
Gran Premio Tevere
1st place in fourth class IOR
Coppa Gran Crociera
1st place Overall
100Vele
1st place in cruising class
2008
Coppa Gran Crociera
2nd place in cruising class
100Vele
3rd place Overall


| | | | | | | | |
| --- | --- | --- | --- | --- | --- | --- | --- |
| | Schemas | | | | | | |

visits from may 6th 2009